2020 Acura TLX Specs

The 2020 Acura TLX is sure to turn heads on the Oak Park roads. Its eye-catching good looks are just the start of what it has to offer. When it comes to performance, that is where the new TLX really shines. Learn more about the 2020 Acura TLX specs today with the team at McGrath Acura of Downtown Chicago. Once you see how it can take your Niles commute to the next level, we're sure you will want to take it out for a test drive.
Performance Prowess
Depending on the package level that you choose, the 2020 Acura TLX can be outfitted with a 2.4L I-4 engine or a 3.5L V6. Which one is best suited for your daily drive?
2.4L Engine: The aluminum block direct-injected 2.4-liter inline-4 powerplant is capable of producing 206 hp and 182 lb-ft of torque. To help boost the Acura TLX horsepower, the vehicle features Intelligent Variable Timing and lift Control (i-VTEC®).
3.5L V6: If you would like to take the Acura TLX horsepower to the next level, opt for the available V6 engine. With this powerplant, you can take advantage of 290 hp and 267 lb-ft of torque. Variable Cylinder Management™ enhances highway fuel efficiency. This feature allows the V6 to run on three cylinders when driving conditions are right.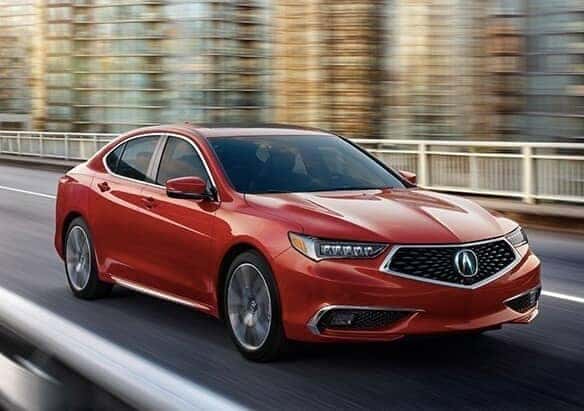 Precision All-Wheel Steer™ and Super Handling All-Wheel Drive™
Except for the Advance Package, Acura TLX models come equipped with the Precision All-Wheel Steer™ system (P-AWS®). How does this system work? It allows the rear wheels to adjust toe angles individually. For quick lane changes, the rear wheels are able to pivot 1.8 degrees in the same direction as the front wheels. It also allows for reverse-phase steering, which makes tight turns and parking as smooth as possible.
If you opt for a TLX with a V6 engine, you have the option of adding Super Handling All-Wheel Drive™. This feature comes standard with the Advance Package. Super Handling All-Wheel Drive™ not only helps the TLX handle better when road and weather conditions are less than ideal, but it also boosts high-performance dry road handling as well. Front-wheel drive, rear-wheel drive, and traditional all-wheel drive vehicles just can't compete.
Experience the Acura TLX Specs in Person
We've only scratched the surface of what the Acura TLX specs can offer Chicago drivers. The best way to learn about the new TLX is with a test drive at McGrath Acura of Downtown Chicago. Contact us today if you have any questions.
More Acura TLX Features
The 2020 Acura TLX is sure to turn heads on the Oak Park roads. Its eye-catching good looks are just the start of what it has to offer. When it comes to performance, that is where the new TLX really shines. Learn more about the 2020 Acura TLX specs today with the team at McGrath Acura of Downtown Chicago. Once…