5 Reasons to Register Your Acura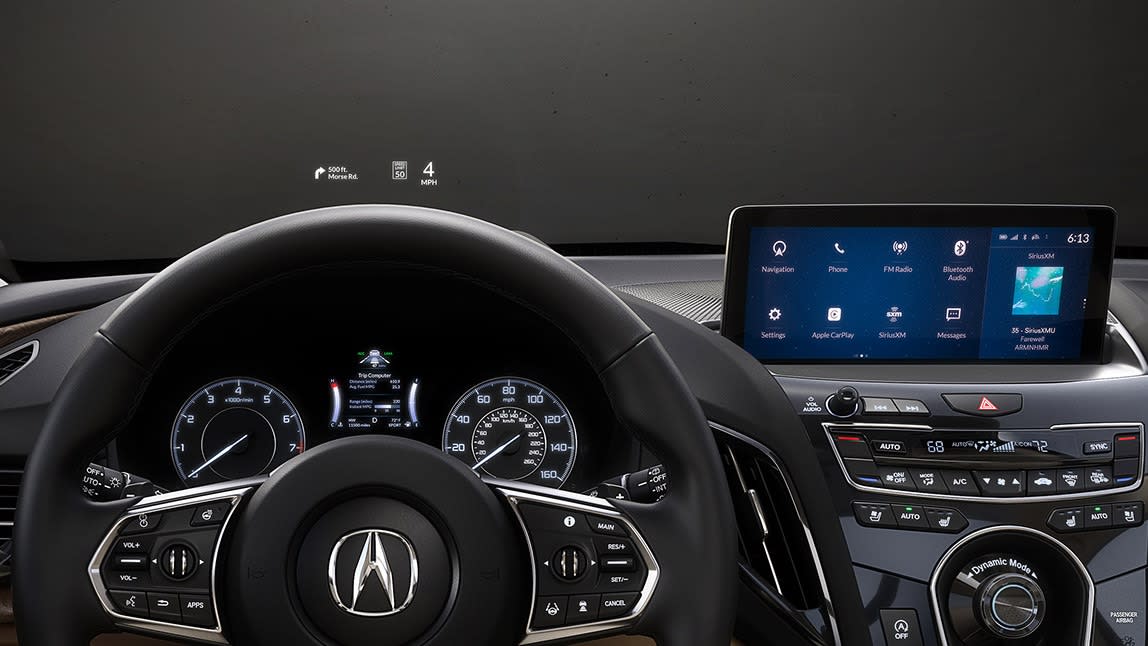 5 Reasons to Register Your Acura
You have the option to register your Acura vehicle after purchasing it, and the team at McGrath Acura of Downtown Chicago strongly recommends that you do. Here are five reasons to register your Acura, whether it's a new, certified pre-owned or pre-owned, upon purchase.
1. Receive Recall Information for Your Acura
First, the best way to receive any recalls that are relevant to your vehicle is to register your Acura. You'll provide some basic contact information during the registration process, and having accurate contact information helps ensure that both Acura and your local Acura dealership can reach you if there's a recall. McGrath Acura of Downtown Chicago, of course, is the local Acura dealership for drivers in Berwyn, Des Plaines and other Chicago neighborhoods.
Even though Acuras are well-made and unlikely to have serious issues, the possibility of a recall can never be fully eliminated. Thus, this is an important -- and the most important -- reason to register your Acura.
2. Check Vehicle-Specific Information
Second, you'll have access to a wealth of information when you register your Acura. What's available includes both general Acura updates and specific details about your individual Acura vehicle. The latter is especially helpful when deciding how to take care of your Acura, for you can see exactly when the last service was done and what was included in that appointment.
3. Get Help from Other Acura Owners
Third, you also gain access to a large online community of Acura owners when you register your Acura vehicle. As helpful as dealerships and technicians are, sometimes another owner is the right person to reach out to when you have a question. Try posting a question in the community, and you'll likely receive multiple responses from owners who are or have been in a situation similar to yours.
In some cases, the advice you get from fellow owners can be extremely specific. Another owner might have the best strategy for making full use of an Acura's cargo area, or someone in the community may know what car seats fit best in a particular model. If you have unique questions like this, reaching out to a wide variety of owners is the best way to find help.
4. Conveniently Schedule Services
Fourth, you can easily schedule service appointments once your Acura is registered. When a driver schedules an appointment for a registered Acura with McGrath Acura of Downtown Chicago, the service team immediately knows what car is coming in and what it's history has been. They also can check what the driver wants to be done, which is likely what's recommended since the driver can see their vehicle's history in the system. This automation makes scheduling an appointment about as simple and convenient as it can be.
5. Receive Special Offers
Fifth, registering your Acura will enable you to receive special offers that are only available to verified Acura owners. What these are can vary, but they often can provide excellent value on services, accessories and even new vehicles. Staying in the loop of what's available could end up saving you a nice sum.
Register Your Acura
If you need help figuring out how to register your Acura, contact McGrath's team. You can speak with them by phone or through the website, and they're always at the 1301 N. Elston Avenue dealership Monday through Saturday for in-person help. Reach out, and they'll guide you through the registration process or answer any other questions you might have.
Sales Hours
773-756-5717
| | |
| --- | --- |
| Monday | 9:00 am - 8:00 pm |
| Tuesday | 9:00 am - 8:00 pm |
| Wednesday | 9:00 am - 8:00 pm |
| Thursday | 9:00 am - 8:00 pm |
| Friday | 9:00 am - 8:00 pm |
| Saturday | 9:00 am - 6:00 pm |
| Sunday | Closed |