Shopping for an Acura Amid COVID-19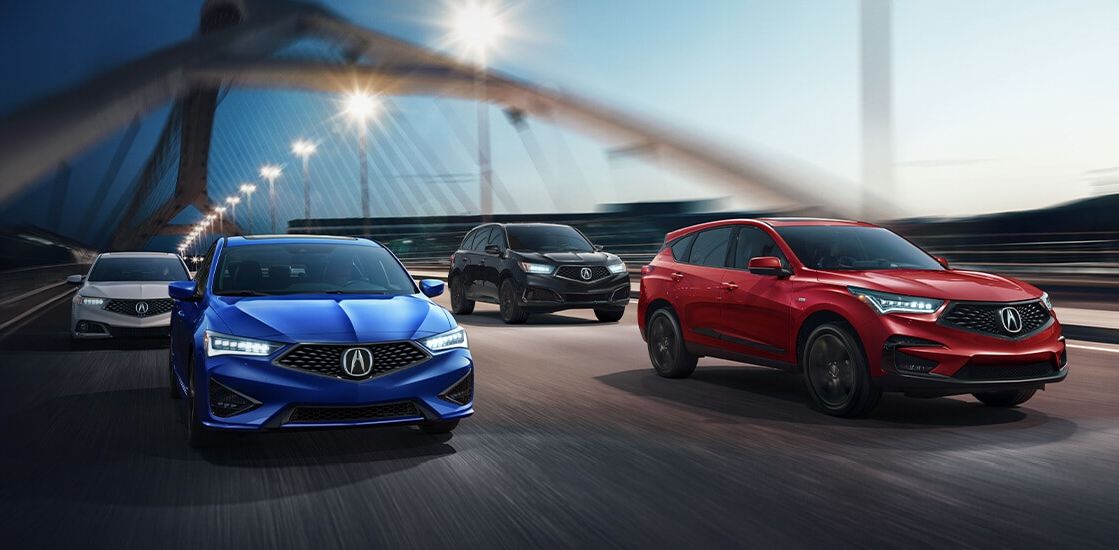 Shopping for an Acura Amid COVID-19
Like all other businesses, McGrath City Acura of Downtown Chicago has certainly been affected by COVID-19. To address this pandemic, we have taken measures that help ensure the safety of both our staff and our customers who are shopping for an Acura. It's quite possible to responsibly purchase a new or pre-owned Acura right now, thanks to these measures. Here's how we suggest going about the buying process.
Begin Your Search Online and on the Phone
The first decision to make when shopping for an Acura is what model and trim you want, and this decision can largely be made without stepping foot in a dealership.
Begin the process of shopping for an Acura online, where we have lots of information about the Acura vehicles that are currently available. You'll find vehicle-specific information in the listings, and our blog is a helpful resource for additional information. Just search it to see what posts address the models or topics that you have questions about.
For any questions that you don't find the answer to on our website, reach out to the sales team at (773) 756-5717. Salespeople are at the dealership six days a week, and they're happy to answer all of the questions that they can over the phone.
Set Up the Purchase on the Phone
After you have a specific model and trim chosen, the purchase can be set up over the phone with our sales and finance teams. A salesperson will help you get all of the discounts that are currently available to drivers who are shopping for an Acura, and a finance team member can help you arrange a purchase agreement that works for you.
When it comes to price, many drivers are curious about how COVID-19 has impacted current vehicle prices. While there may be exceptiosn, you'll likely notice two trends while shoppping for an Acura:
Prices for new Acuras that were popular back in January and February are remaining fairly steady, because the auto industry effectively ceased production for two months and there's a limited supply of these models.
Many older new models (e.g., 2019 Acuras) and pre-owned vehicles have seen their prices drop, because fewer people are shopping for an Acura and there's a reduce demand for these models.
Value Your Trade-In Online
If you have a trade-in to count toward your purchase of an Acura vehicle, the trade-in can be effectively valued through our website. So long as you provide accurate and complete information, the amount we're able to offer for your current vehicle should be approximately what our website's Value Your Trade estimates your car is worth.
Test-Drive, Sign Papers and Pick-Up in Person
A test-drive is usually partt of shopping for an Acura, and paperwork must still be completed in person when you finalize your purchase. These two stesp require you to conclude your process of shopping for an Acura by coming to our dealership at 1301 N. Elston Avenue, but we've made it as safe as possible to visit. Social distancing is easy at a car dealership because there's so much space, and we're regularly cleaning our facility. Additionally, our team will sanitize the car you want to test-drive and purchase before you get in to be as safe as possible.
Get an Acura Vehicle
If you're in the market for an Acura Vehicle right now, begin your search online and reach out to the sales team. We'll do everything we can to make shopping for an Acura easy, safe and even a little fun for you.
Sales Hours
773-756-5717
| | |
| --- | --- |
| Monday | 9:00 am - 8:00 pm |
| Tuesday | 9:00 am - 8:00 pm |
| Wednesday | 9:00 am - 8:00 pm |
| Thursday | 9:00 am - 8:00 pm |
| Friday | 9:00 am - 8:00 pm |
| Saturday | 9:00 am - 6:00 pm |
| Sunday | Closed |