Acura Sport Utility Vehicles: 8 to Consider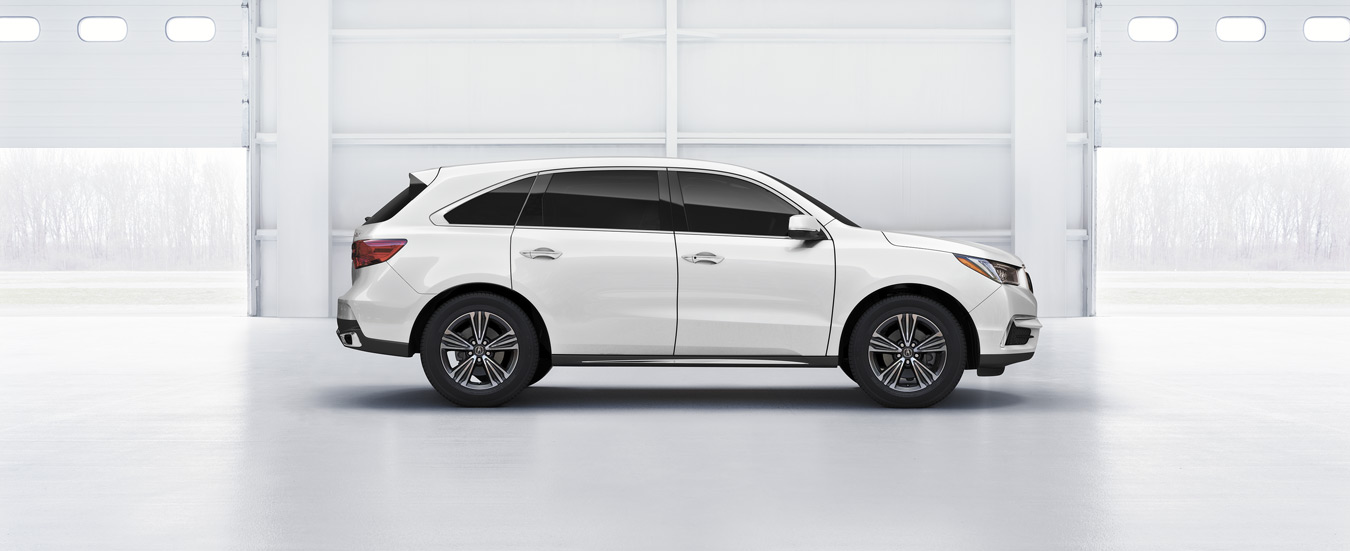 All Acura sport utility vehicles are high-end SUVs that you'll love to own. Even among a consistently good luxury brand, though, a few models stand out in particular. If you're in the market for a new Acura sport utility vehicle, here are eight to consider.
1. 2020 Acura RDX
You won't go wrong with a new 2020 Acura RDX. The two-row SUV offers the power, capabilities, features and driving experience that you expect in a brand-new SUV, and it's raked in plenty of awards.
2. 2019 Acura RDX
Go back just one year, and you'll find that the 2019 Acura RDX is just as great as this year's release. No major changes were made to the 2020 RDX, so anything it has that you like is probably also on the 2019 version. Getting one that's a year older could save you a little.
3. 2020 Acura MDX
If you need more space, step up to the 2020 Acura MDX. The slightly larger Acura sport utility vehicle features three rows of seats that accommodate six or seven, and it's a midsize model rather than a compact one. As is true with its little sibling, the 2020 MDX offers a strong powertrain, responsive handling and impressive fuel efficiency for its size.
4. 2019 Acura MDX
The Acura MDX also saw no major changes for 2020. Therefore, you can likely save a little by getting last year's 2019 Acura MDX if this is the SUV you want. You may even find a low-mileage certified-preowned 2019 MDX that's substantially less than a brand new version.
5. 2015 or 2016 Acura MDX
The third generation of the Acura MDX is considered to be the best rendition of the SUV, and it stems from 2014 to the present. Among this range, the 2015 and 2016 model years have proven to be quite reliable -- making them a good option among the generation's older years. A 2015 or 2016 MDX will look slightly different from the 2020 ones, but its bones will be largely the same. At this age, you can probably still find a certified pre-owned model available.
6. 2014 TSX Sport Wagon
For something a little different, go with the 2014 Acura TSX Sport Wagon. The TSX Sport Wagon was a relatively short-lived model, but it was a solid model and offers a slightly different take on the sport utility vehicle. In an era when most Acura sport utility vehicles favored "utility" more than "sport," the TSX Sport Wagon offered a more car-like but capable experience.
7. 2013 Acura RDX
The Acura RDX received a major overhaul in 2013, and the new version came with a V6, smooth automatic transmission and improved infotainment system. For an older SUV that's priced accordingly, this year and model offers a good list of standard features.
8. 2009 Acura RDX
The 2009 Acura RDX harkens back to the model's first generation, but this particular year has held up extremely well. It continues to stand out among even other Acura sport utility vehicles that are reliable, and a used one that's in good condition will likely still serve you well.
Find an Acura SUV
To find an Acura SUV that'll suit you well, check out the inventory of new and pre-owned Acura sport utility vehicles at McGrath Acura of Downtown Chicago. Our dealership has a great selection at 1301 N. Elton Ave., and we're open six days a week.
Article published on February 3, 2020.
Sales Hours
773-756-5717
| | |
| --- | --- |
| Monday | 9:00 am - 8:00 pm |
| Tuesday | 9:00 am - 8:00 pm |
| Wednesday | 9:00 am - 8:00 pm |
| Thursday | 9:00 am - 8:00 pm |
| Friday | 9:00 am - 8:00 pm |
| Saturday | 9:00 am - 6:00 pm |
| Sunday | Closed |