Acura Vehicles: 3 Tips for Maintaining Peak Performance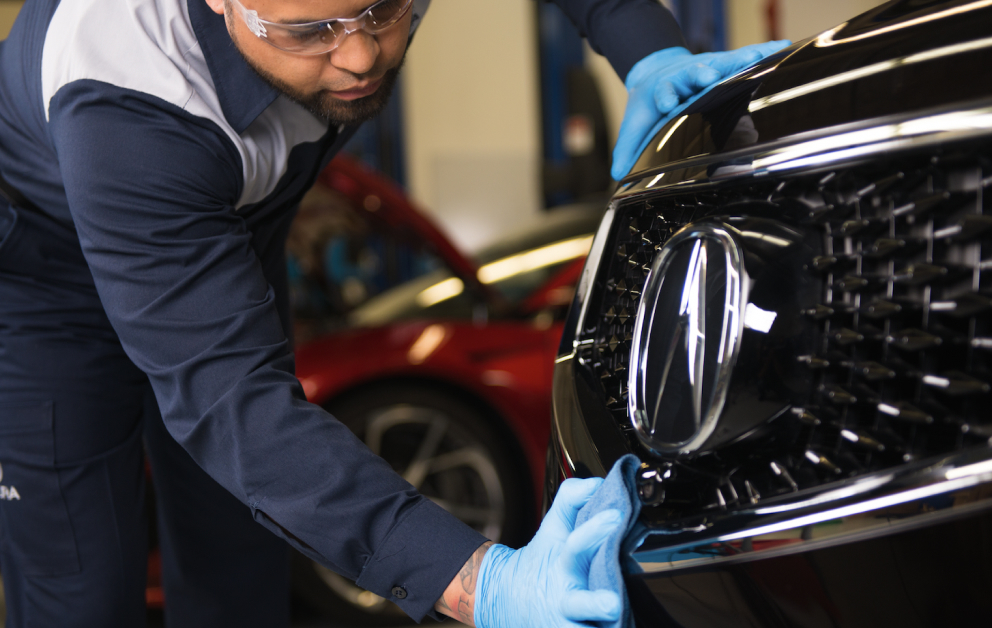 Acura vehicles are some fine and well-made machines. Like all vehicles and mechanical systems, though, they require a little tender loving care to stay in tip-top shape. If you drive an Acura (or will soon), here are three tips for maintaining the peak performance of your vehicle.
1. Follow Acura's Recommended Maintenance Schedule
By far, the most beneficial thing you can do for your Acura is to simply follow the company's recommended maintenance schedule for your particular vehicle.
There are many proverbs that highlight the importance of preventative service -- "a stitch in time saves nine" and "an ounce of prevention is worth a pound of cure" are just two common ones. This sentiment is especially true with vehicles, where a simple maintenance service can prevent what would otherwise develop into a very expensive repair.
Even if a maintenance service doesn't directly prevent a major imminent breakdown, regularly having your Acura vehicle serviced will ensure everything is running as efficiently as possible. It'll help your vehicle maintain its maximum possible power, fuel efficiency and general capabilities.
If you don't know what maintenance schedule you should be following, speak to a technician at an Acura dealership. They can look up your vehicle's particular schedule if you no longer have the owner's manual, and they can also tell you which outlined schedule is more appropriate for your usage if your model comes with multiple recommended schedules.
2. Invest in Winter Tires
During winter in Chicago, winter tires will give you much better traction and control as you drive around the streets of Cicero, Berwyn, Des Plaines and other nearby neighborhoods.
There are only four points at which your vehicle actually comes into contact with the road -- these are the tires, of course. Thus, the quality of your vehicle's tires has a tremendous impact on your vehicle's capabilities regardless of how well you do or don't care for the rest of the car. The best car will struggle if it has worn-out tires, and a vehicle in poor condition can be substantially upgraded with a set of good wheels.
While you should always drive on high-quality tires that have enough tread left, the type of tires you use becomes especially important when winter weather makes road conditions more hazardous.
For winter, winter tires are specifically designed with a tread that will cut through snow and ice. They're also built with a different rubber that's better suited for cold- and cool-weather driving.
If you haven't previously driven on winter tires when the temperatures are sub-zero and the snow is blowing, you'll be impressed with how big a difference they make. Talk with a service technician to determine when you should have the tires put on and taken off each year.
3. Go to an Official Acura Service Center
Whenever your Acura vehicle needs service, bring it to an official Acura service center. The technicians at Acura service centers work on Acura vehicles every day, so they'll know how to take care of yours. They also only use Acura-approved repair methods and OEM parts, which means your vehicle will be serviced the right way each time it gets a maintenance service or repair.
If you're in the Chicago area, McGrath Acura of Downtown Chicago at 1301 N. Elton Ave. is your convenient Acura service center. Call or go online to schedule an appointment when your vehicle needs service. Appointments are available six days a week, so you can easily find a time that works for you.
Article published on March 16th, 2020.
Sales Hours
773-756-5717
| | |
| --- | --- |
| Monday | 9:00 am - 8:00 pm |
| Tuesday | 9:00 am - 8:00 pm |
| Wednesday | 9:00 am - 8:00 pm |
| Thursday | 9:00 am - 8:00 pm |
| Friday | 9:00 am - 8:00 pm |
| Saturday | 9:00 am - 6:00 pm |
| Sunday | Closed |