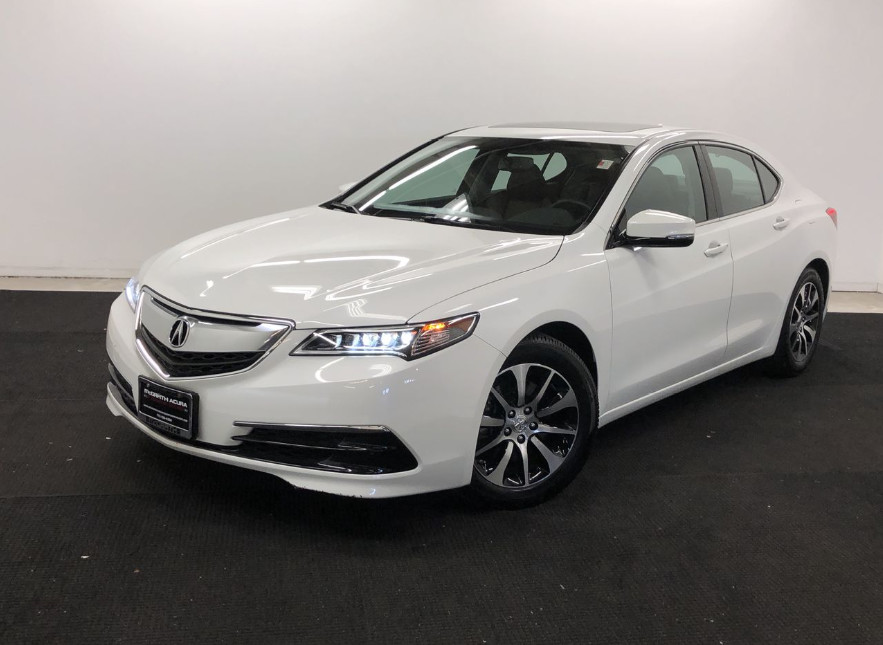 Is a Certified Pre-Owned Acura Right for You?
Certified pre-owned Acura vehicles offer all the luxury of Acura at a price that's far below new-car cost. For a refined driving experience that also offers great value, there are many reasons to check out the certified pre-owned inventory at McGrath Acura of Downtown Chicago.
Drive a Luxury Acura Vehicle
First, the simple importance of driving an Acura shouldn't be underestimated. Regardless of whether you're in a new, certified pre-owned or pre-owned Acura, all of the brand's models are worthy driving machines. They have the reliability, safety, performance, and features that every luxury vehicle needs -- and they've won numerous awards across many years and vehicle categories.
If you're unfamiliar with what driving an Acura is like, don't merely take some critic's word that it's a sublime experience or follow the masses that have made the 2019 Acura RDX the best-selling compact luxury SUV. Instead, find out for yourself by taking a test drive in the Acura model of your choosing. There's no better way to experience the power and refinement than firsthand.
At McGrath Acura of Downtown Chicago, we can help you with a test drive Monday through Saturday. Stop by our dealership at 1301 N. Elston Avenue in Chicago, and one of our team members will show you whichever model you're interested in.
Have a Vehicle That's a Known Entity
Second, all certified pre-owned Acuras are known entities that will be reliable for a long time to come. Each one has passed a 182-point inspection and is reconditioned so you benefit from all the luxury car conveniences. Every certified pre-owned Acura also:
- Is less than 6 years old

- Has fewer than 80,000 miles

- Comes with a 2-year/100,000-mile certified limited warranty

- Comes with an additional 7-year/100,000-mile powertrain limited warranty
With the thoroughness of the program's requirements and the warranty-backed reassurance from Acura, you can trust that any certified pre-owned Acura should serve you well for many miles and years.
Experience Luxury Ownership Perks
Third, every certified pre-owned Acura also comes with a variety of luxury ownership perks that make the ownership experience that much more enjoyable. When you purchase one of these certified vehicles, you'll get:
- An Acura Owners Membership, which makes scheduling and tracking services easy

- 24-hour roadside assistance that includes basic on-site fixes and emergency towing

- Concierge services that encompass a range of helpful assistances
The concierge services suite includes urgent message relay, emergency airline ticketing assistance, and first responder notification should you need any of these helps during a time of roadside crisis. There's also 24-hour weather information, help shipping personal items, assistance with insurance claims and referrals for full glass replacement should any of those be needed.
See the Inventory at McGrath Acura
There's a lot to like about Acura, and the certified pre-owned program has lots of benefits for drivers.
If you're in Berwyn or Des Plaines, McGrath Acura of Downtown Chicago is the place to check out the current certified pre-owned Acura options. The dealership is nearby and has a large selection of these vehicles, and you'll be welcome to try out any that catch your eye. Stop by, and you could be driving in affordable luxury by day's end.
Sales Hours
773-756-5717
| | |
| --- | --- |
| Monday | 9:00 am - 8:00 pm |
| Tuesday | 9:00 am - 8:00 pm |
| Wednesday | 9:00 am - 8:00 pm |
| Thursday | 9:00 am - 8:00 pm |
| Friday | 9:00 am - 8:00 pm |
| Saturday | 9:00 am - 6:00 pm |
| Sunday | Closed |